News & Events
---
Upcoming Events
SAT Practice Test
When: Saturday, November 3, 8:30 am - 2 p.m.
Where: East Lansing High School Student Union
To register: download and complete this form and return to ELEF
---
News
Read ELEF's recent feature on East Lansing Info:
August 20, 2018
"In East Lansing, that commitment shines through the grants and financial gifts awarded to teachers each year through the East Lansing Educational Foundation. Made possible through private donors, the Grants to Teachers Program supplements materials and experiences that enhance classroom learning throughout East Lansing Public Schools."
Read the full article here:
Teacher Innovation Finds Support Through East Lansing Educational Foundation
AT&T contributes $10,000 to ELEF to supports science Department and educational
after-school programs
August 16, 2018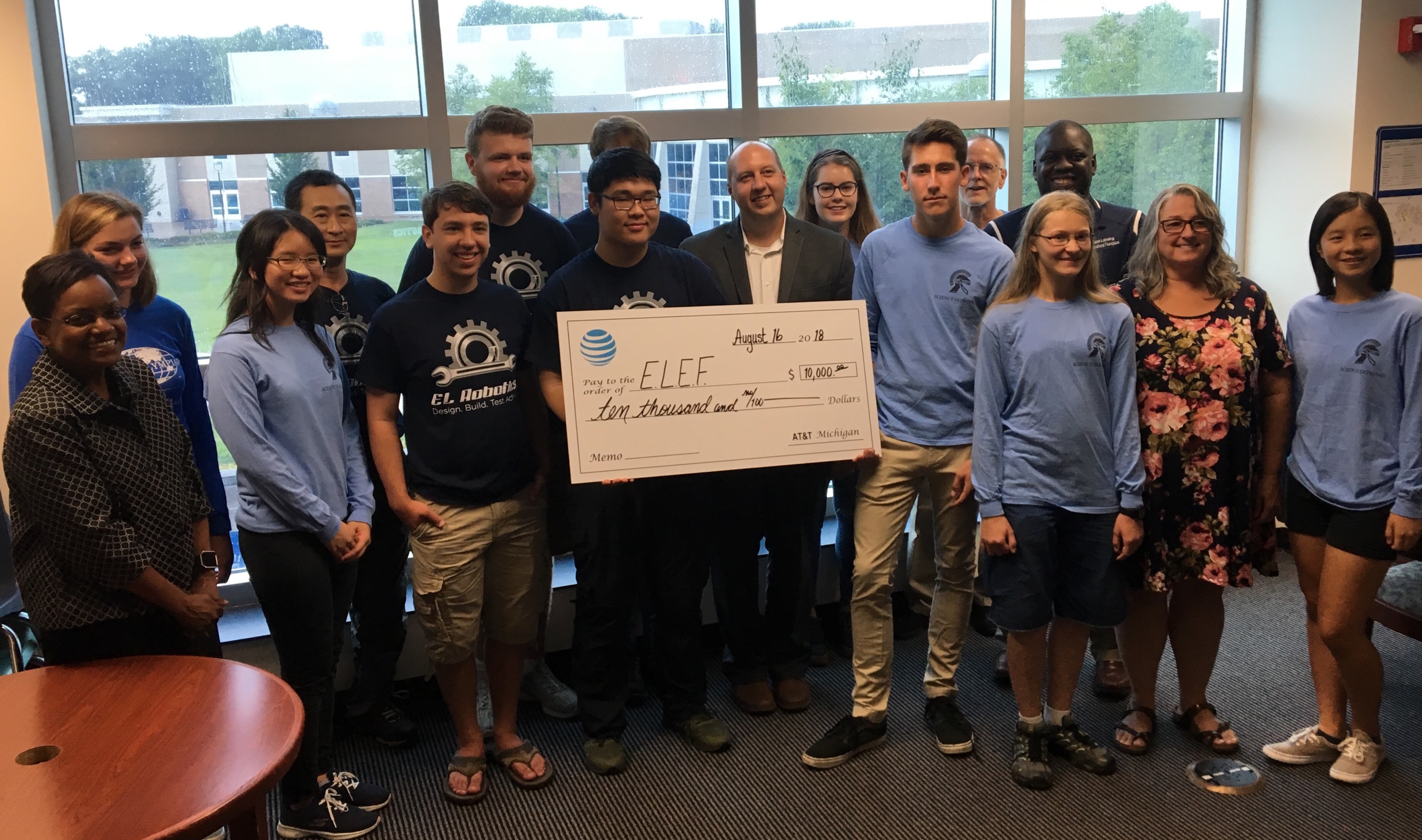 The presentation took place at ELHS on Thursday, August 16th. Yvette Collins from AT&T was on hand to present the check to ELEF Board President Kwafo Adarkwa and members of the ELHS Robotics Club and the ELHS Science Olympiad teams. State Senator Curtis Hertel Jr., who represents the East Lansing area in the state senate, was also part of the event.
"We are very appreciative of AT&T's generous support," said Adarkwa. "This contribution is going to make a real difference in our efforts to support and supplement the educational opportunities available to the students here in East Lansing."