News & Events
Upcoming Events
1968: A Year in American History and its Impact on the East Lansing Area
News
ELHS class of '67 presents legacy gift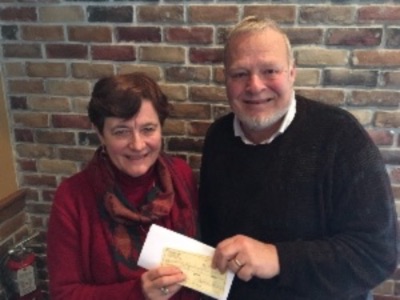 The East Lansing High School Class of '67 celebrated its 50th reunion gathering in East Lansing this past September. In addition to the fun and memories, the group also generated a legacy gift of $2,000 to the East Lansing Educational Foundation (ELEF) to help sustain excellence in the school system that launched them into life.
ELHS '67 reunion leaders Janet-Sue Strait and Stan Hecker made the check presentation to ELEF in late January, 2018 on behalf of the entire class. Janet-Sue said ELHS '67 was proud to do its part to support East Lansing Public Schools, adding, "we encourage future ELHS class gatherings to keep ELEF in mind as part of their reunions.
2nd Annual STEAM Event
ELPS students attended ELEF's second annual STEAM event on March 14, 2017. Students learned about STEAM-related careers, watched and participated in demonstrations from groups like MSU's Science Theatre, and celebrated all things science, technology, engineering, arts, and math. Thanks to all who participated!